added July 2010
Introduction
welcome to this site, dedicated to my photographic work. If you want to have a quick impression of my current work and up to date portfolio, please visit his official website www.peterquery.com. If you want to browse my photo archive or just want to see my latest additions, just stay around and have a look.
Peter Query
added July 2013
Retro Pin Ups
Finally started something new, not that conceptual, more simple and esthetic Everybody is familiar with the paintings made by Gil Elvgren or George Petty in the 40's and 50's; also known as 'pin-ups'. These illustrations are a source of inspiration for a lot of photographers. I though it would be a fun to make photographs with the look-and-feel of those retro pictures.
More to follow...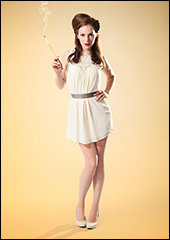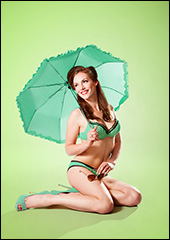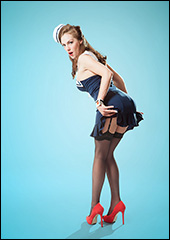 added January 2013
Books for sale at blurb.com
Two of my books can be bought via blurb.com. The books (30 x 30 cm)are printed on high quality paper, hardcover with imagewrap. The books are not very cheap, but very exclusive. More books are in development.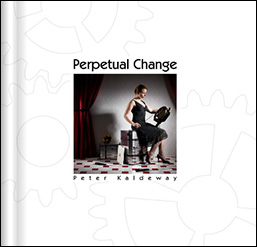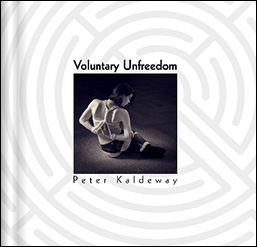 Perpetual Chane, a photographic sequence about birth, life, death and evolution. Buy at blurb.com (a smaller version is also available)
Voluntary Unfreedom, the complete serie in fine print. Buy at blurb.com.
added October 2012
Kunst Oog - Museum Zandvoort
Finally an exhibition in a museum. From 3 November until 31 December three photo's will be part of the 'kunstoog exhibition' in Zandvoort Museum. The theme of this exhibition is 'kunstoog' ('art eye' or 'artificial eye'). Several paintings of famous painter Ans Markus will also be part of this event.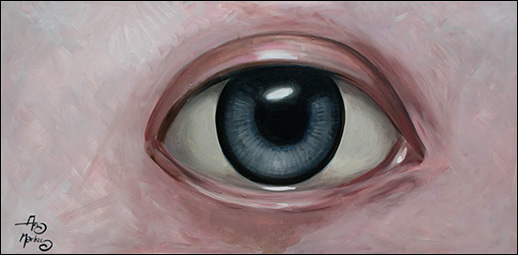 painting by Ans Markus
Zandvoorts Museum
Swaluëstraat 1
3 November 2012 - 31 December 20126
www.zandvoortsmuseum.nl
added September 2012
Open Vlampijpateliers
As usual the Vlampijpateliers will open its doors once a year for visitors, so everybody has the opportunity to visit studios and to buy art.
I will also participate in this event, so if you want to visit my studio, you will be more than welcome!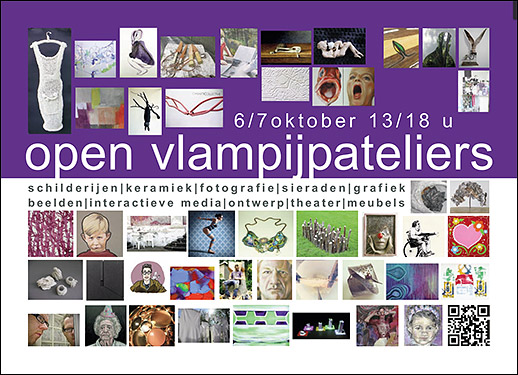 Open Vlampijpateliers
6 and 7 October, 13.00 - 18.00
Vlampijpstraat 50, Utrecht
www.vlampijpateliers.nl
added August 2012
Finished 'Voluntary Unfreedom' concept
The long lasting series voluntary unfreedom has finally come to a completion. A total of 36 photo's divided in three series: 'religion', 'love' and 'work'. The series can be reviewed at the photo archive page. Hope to find someone who wants to exhibit this series...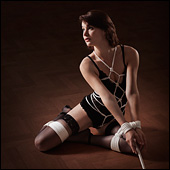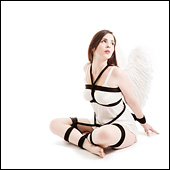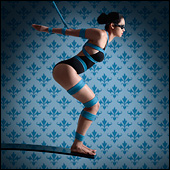 added June 2012
Exhibition Double Tree Hotel Amsterdam
As part of www.foto-huren.nl some of my pictures from the Short Stories series will be exhibited in the Hilton Double Tree Hotel in Amsterdam. The exhibition will start 4 June 2012 and will last at least six weeks.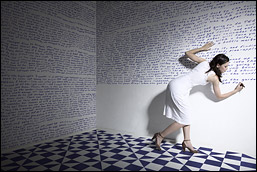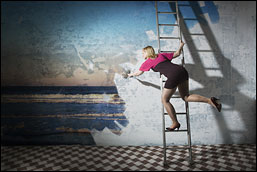 Double Tree by Hilton
Oosterdoksstraat 4
Amsterdam
www.foto-huren.nl
added May 2012
Start of a new concept
This month I started a complete new concept exploring the discrepancy between the way people present themselves on social networks and the real average daily life. More photo's will be soon available in the photo archive.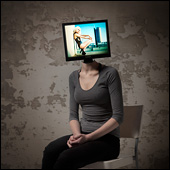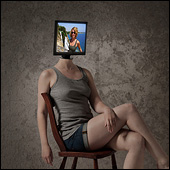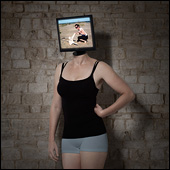 added April 2012
Facebook
You can now see some of my pictures on a special 2ndlook-facebook page. This page will be updated on regular basis

added March 2012
3D Puzzles
In the past I designed and made three dimensional puzzles (please do not ask me why I did this). I even had a website describing how to make these puzzles by yourself (www.3dpuzzles.nl, this website does not exist anymore). But before I was going to flush all the files down the drain I thought it might be fun to put the entire website here as a mirror. Who knows it will generate as much traffic as in the past (up to 200 page views a day)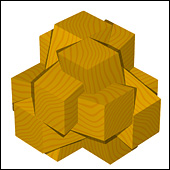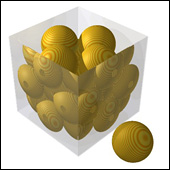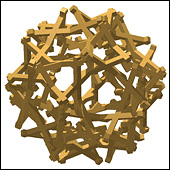 website:
3dpuzzles
added November 2011
New CD Covers
For two CD's, which are released at the end of this year, I made the cover and inlay pictures: First 'From Here To Her' by jazz guitarist Jan Schröder, second 'La Boîte a Musique' filled with French harp music by harpist Annemieke IJzerman.